Select a Team Member Photo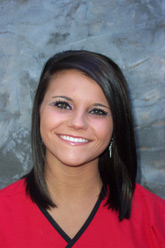 Kayla Webb
Dental Hygienist

Kayla became a member of our practice in 2009. Joining as an assistant, then later attended hygiene school at UAB where she graduated in 2013 as a dental hygienist. She and her husband Ryan have one daughter, Elly Kate.

"I love working here. Even in our small town, it is wonderful that we can offer the latest in dental technology. We are always updating our technology and going to different courses to provide our patients with the best care. It is so rewarding to be a part of the dental profession, there are constantly new things to learn and it just gets more interesting every day."