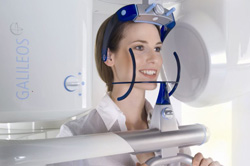 Dental Technology is an essential component of our practice.
The benefit in patient communication and increased efficiency we have achieved through the use of imaging and restorative technologies has played an exciting role in creating a full-service model of care in our practice.

A few of our favorite technologies include:
Digital Radiography requires less xray radiation than traditional film and offers the advantage of acquiring digital images and displaying them on a monitor in just seconds. We then use imaging software to enlarge and highlight areas of concern and share this information with our patients.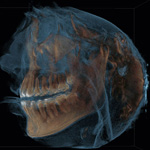 Our practice utilizes Galileos® cone beam technology 3D diagnostics and high resolution imaging. This radiography system allows Dr. McDonald to analyze 3-dimensional views of oral structures in the treatment planning process.

Intraoral Cameras & Digital Photography offers the ability to take photos of your teeth for our study, our dental lab, and show hard-to-see areas to our patients.

Laser Technology is an effective tool for Dr. McDonald in performing gum shaping and lift procedures for smile makeovers and the treatment of periodontal disease. Lasers have also proven useful for providing relief of painful cold sores and ulcers.

Zoom!® Whitening is a safe, scientifically advanced chairside method for brightening your smile. ZOOM!® can make teeth dramatically whiter in about an hour. Read more about ZOOM!®
Leanne McDonald, DMD, MAGD · 325 East Pushmataha Street · Butler, Alabama 36904 · Ph. 205.459.5535
Leanne McDonald, DMD, MAGD is a General Dentist located in Butler, Alabama. We proudly serve patients in the west Alabama
and east Mississippi area, including Choctaw and surrounding counties, Tuscaloosa and Meridian.