Loose dentures?
Complete and partial dentures, also called "plates" or "false teeth" replace missing teeth. When a denture is initially placed, it is designed to fit snugly next to the gum tissue. Over time, the gums change from the constant pressure of the denture, and the jawbone underneath the denture begins to "atrophy" or wear away as bone cells lose the blood circulation and stimulation previously provided by the teeth.

If loose dentures are your reality, there are a few possible solutions: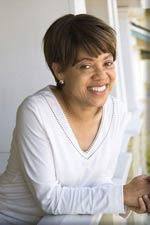 Dental Adhesives - these are a temporary solution that may help. It is important to be aware that after a while, these products will start to lose their effectiveness as the denture fit deteriorates further.
Denture Relines - If your denture is in otherwise pretty good shape, it might be possible to reline it with a new cushion of acrylic material to try to achieve a better fit.
Mini Dental Implants - These tiny, miniature titanium cylinders are surgically placed in the bone to function as a replacement for the tooth root. A small o-ring attachment is fitted to the top of the mini-implant and used to seat and secure the denture as a "snap". This approach is often used with existing dentures that need stabilization.
Implant Dentures - Standard dental implants provide the ability to secure and stabilize a denture; the recommended approach is to place four or more implants to fit as attachments into the denture, which is specially designed to fit onto the implants. The result is a securely fitting denture that allows the patient to talk, eat and laugh normally without the embarrassment of a slipping loose denture.
If you are struggling with loose dentures, Contact Us to schedule a personal consultation with
Dr. McDonald and learn more about possible solutions for your smile.