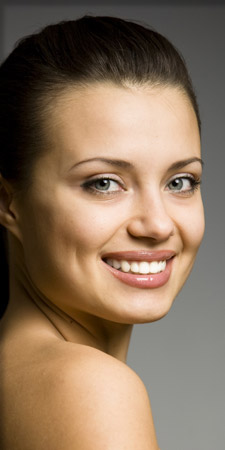 The Art & Science of Your Smile Makeover - How do you "design" a smile?

Co-Discovery
We begin by understanding your goals. What do you like or dislike about your smile? Does your mouth feel healthy? What is your vision of your "dream smile"?

Analysis
We then create a detailed map of your smile, which allows us to carefully study your current dental condition. Our process includes a medical and dental history, study models, bite registration, tooth shade readings, gum measurements, oral exam, digital radiographs and photos. We evaluate each tooth and consider options based on an assessment of the soundness and stability of your existing oral structures.

Consultation
After a thorough consultation and analysis with you as our creative partner, we apply cosmetic techniques to help you achieve the healthy, attractive smile you deserve. With a clear vision of the desired end result, we can customize a Smile Design Plan that suits your budget and schedule.

Transformation
Dr. McDonald carefully crafts your restorations with the Master Technician at our dental lab. Every millimeter is significant in this process; our objective is to preserve healthy structure and create support and balance where it is needed.

We often take advantage of temporary materials that allow us to "try in" your smile to make final selections of shade, shape and translucency in collaboration with you. Then we fabricate and place your final custom restorations. We only use high quality materials such as natural-looking ceramics, gold, and sturdy semi-precious metal substructures to deliver a fully functional and gorgeous result.
Visit our Dental Laboratory Partner, Nucraft Dental Arts to tour Smile Examples.