Select a Team Member Photo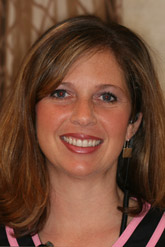 Amy Beck, R.D.H.
Dental Hygienist

Amy has been in the dental profession for over 10 years. Originally a Dental Assistant, Amy completed Alabama licensure requirements and became a Dental Hygienist in 2003. She later joined our practice in 2007. Amy's kind and sensitive approach is much appreciated by her loyal patients. Amy's husband Woodie is a Coach at Marengo Academy, and they have 3 sons, Jacob, Joseph, and John Patrick.

"I love working with everyone here, we are like a family; we laugh a lot and share good times together. We work closely as a team and are always focused on helping our patients have beautiful and healthy smiles for a lifetime."